Interessen rundt sjakk har eksplodert det siste året, blant annet The New York Times melder om rekordsalg og en økning på over 1000% på salg av fysiske sjakkbrett. Økningen i salget er hovedsakelig påvirket av den populære serien the Queen's Gambit, og streaming programmet PogChamp. Men det er et problem, vi er midt i en pandemi og ingen kan spille fysisk sjakk mot hverandre.
Heldigvis sitter vi på løsningen: Power Chess!
Ved å bruke Power Chess kan du spille et fysisk sjakkparti mot hvem du vil uansett hvor i verden motstanderen befinner seg.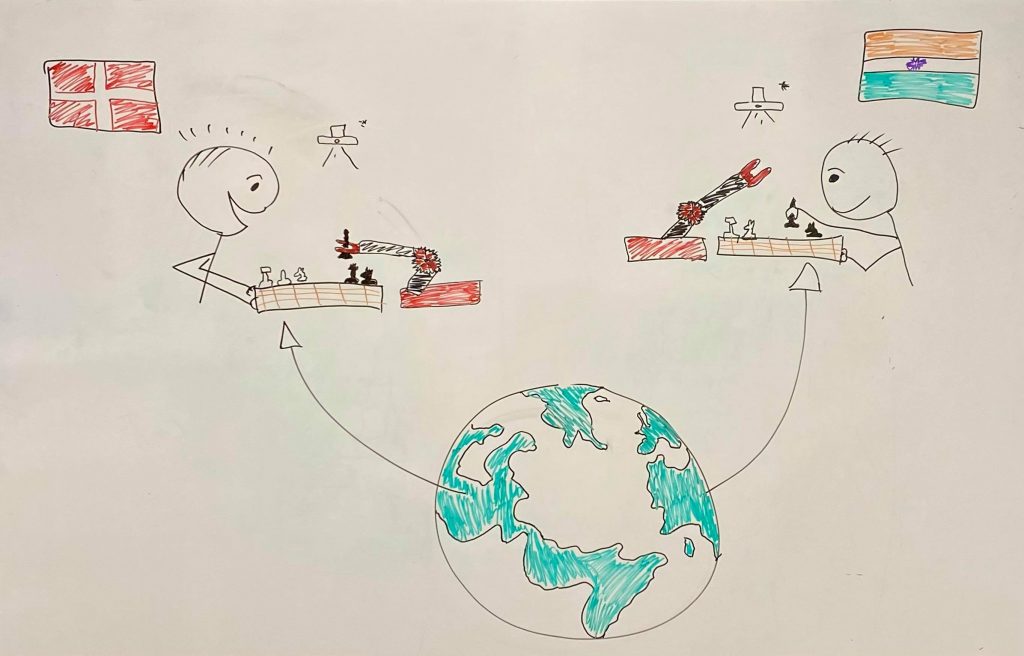 Slik fungerer det:
Hver spiller har hvert sitt sjakkbrett som er koblet på internett og bruker AI som identifiserer hvilke trekk som er utført. Når et sjakktrekk er identifisert vil sjakkbrettet til motstanderen utføre det samme sjakktrekket.
Teknologien som vi bruker for å gjenskape en fysisk handling kan bli gjenbrukt til andre business caser.
Teknologien som vi bruker for gjenkjenne en fysisk handling ved hjelp av AI, for så å digitalisere den for analyse og berikelse, kan også gjenbrukes til helt andre forretningscaser, som for eksempel. å lære roboter å utføre komplekse handlinger.

Til denne posten claimer vi: