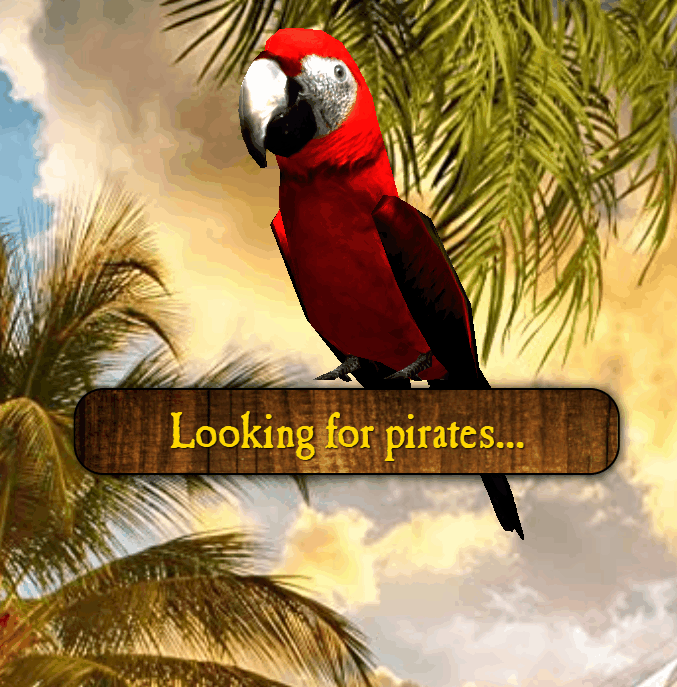 Recruitment is an important, and integrated part of Pirates 365, to acquire the best talent for our crew. To help us with this we have developed The pirate recruitment terminal (PRT). This solution provides us with a visually appealing and an engaging experience to gather new recruits.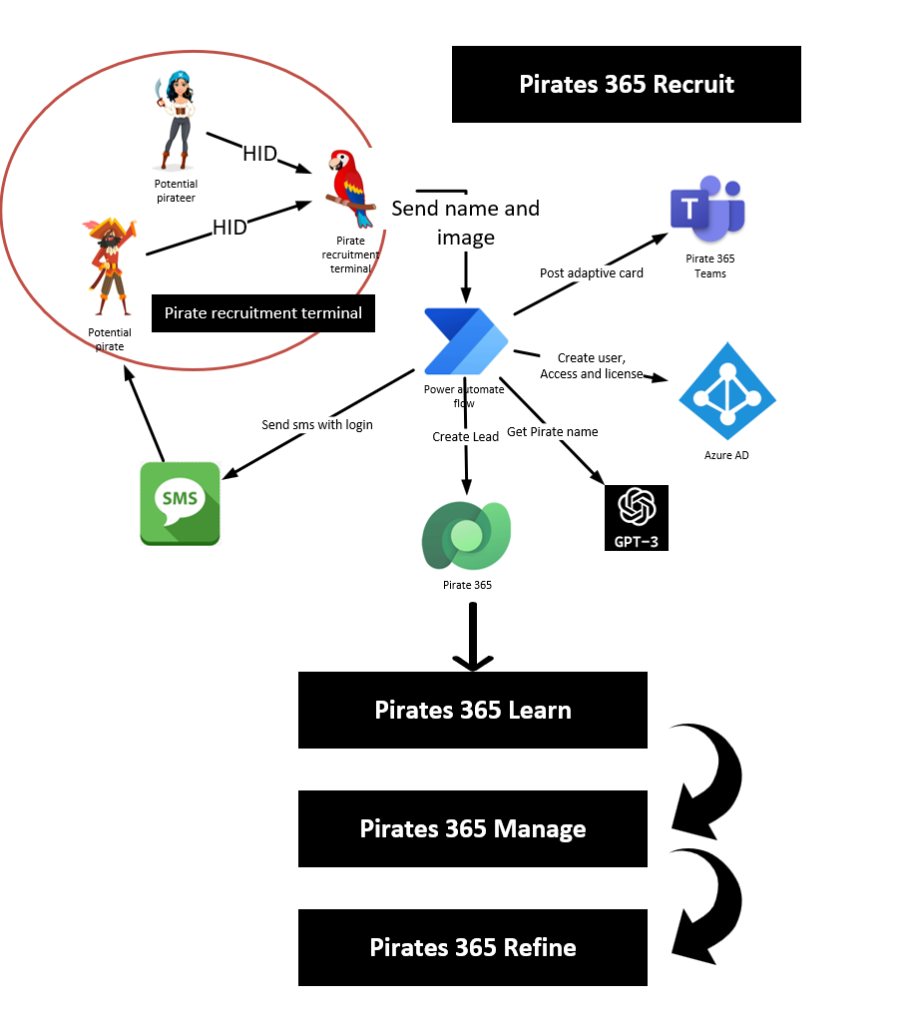 PRT User flow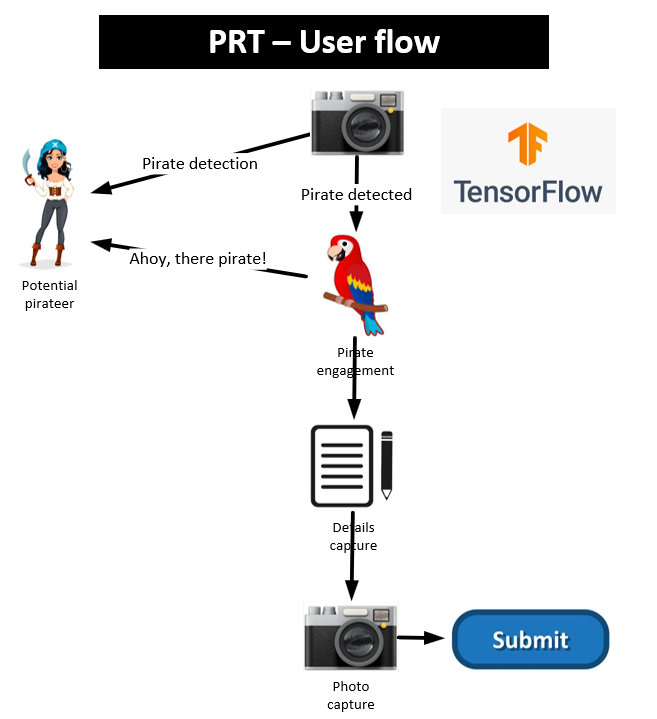 Since pirate recruits normally aren't that familiar with modern interfaces, we have chosen a living parrot to help and guide the user and provide a smooth user experience.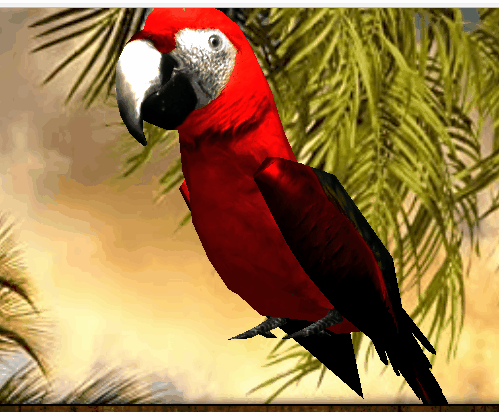 When a pirate is detected, our engaging parrot approaches the pirate and presents the sign-up option. We collect personal details and complete the process by taking a picture. The collected data is then sent into the platform for future processing.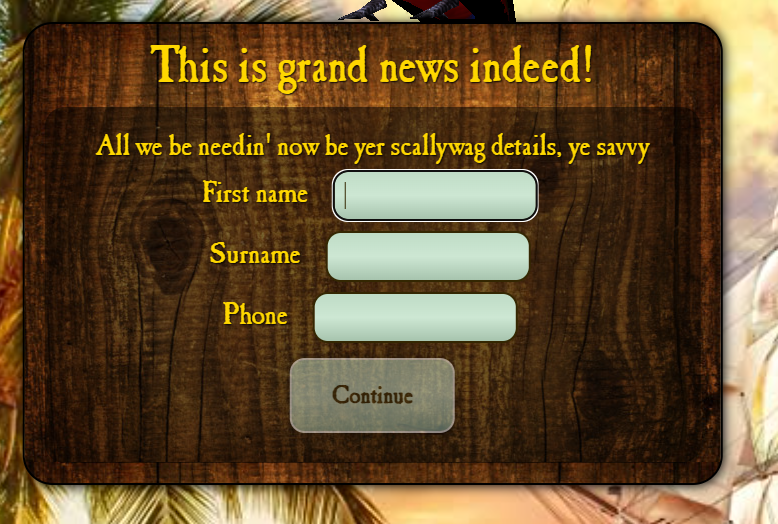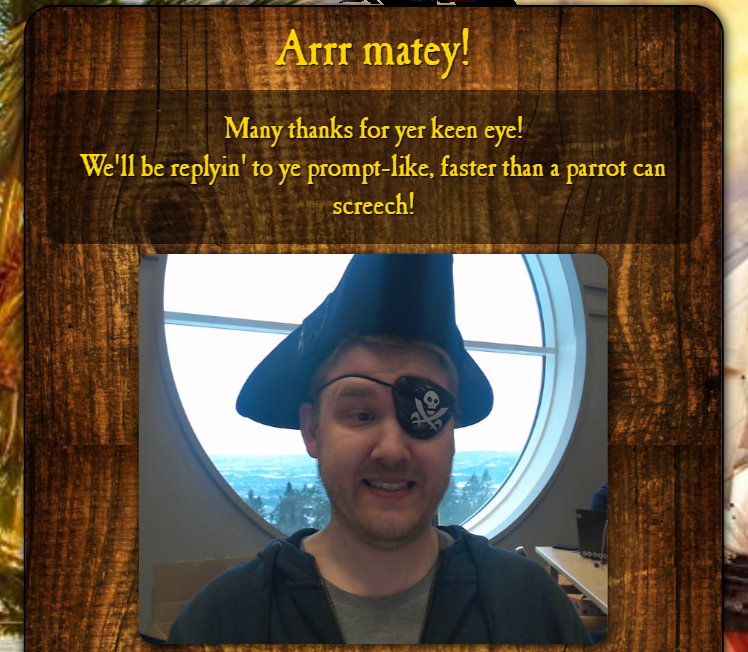 The Pirate recruitment terminal technology stack
PRT The app is running on the vue.js progressive javaScript framework with Pinia🍍 for state management. For the 3d animated parrot🦜 we are using three.js and TroisJS with WebGL rendering. For AI vision👁️ and object detection🤠 we are running tensorflow under the hood. If available the model is running on GPU, if not we fall back to CPU.
Images, 3d model, fonts is stolen captured on the internetsea.
Everything is running in the local browser🤓