Med hjelp av IoT Central kan vi vise frem leselig data. Microsoft har en "IoT Plug and Play" app som kan sende data hentet fra smart telefonen. Bilde nedenfor er et skjermbilde av appen på telefon.
IoT Plug and Play – App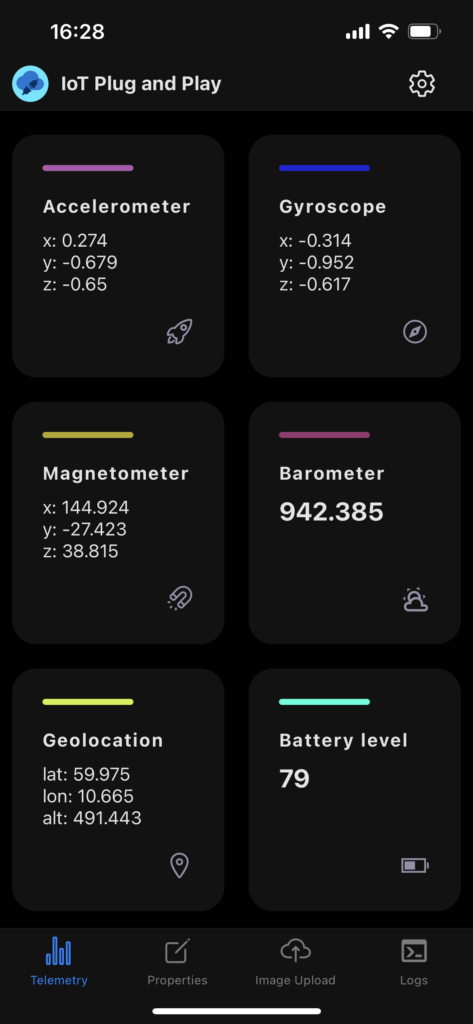 Denne dataen har vi klart å sende til IoT Central. Bilde under viser data som blir sendt fra smarttelefonen.

IoT central: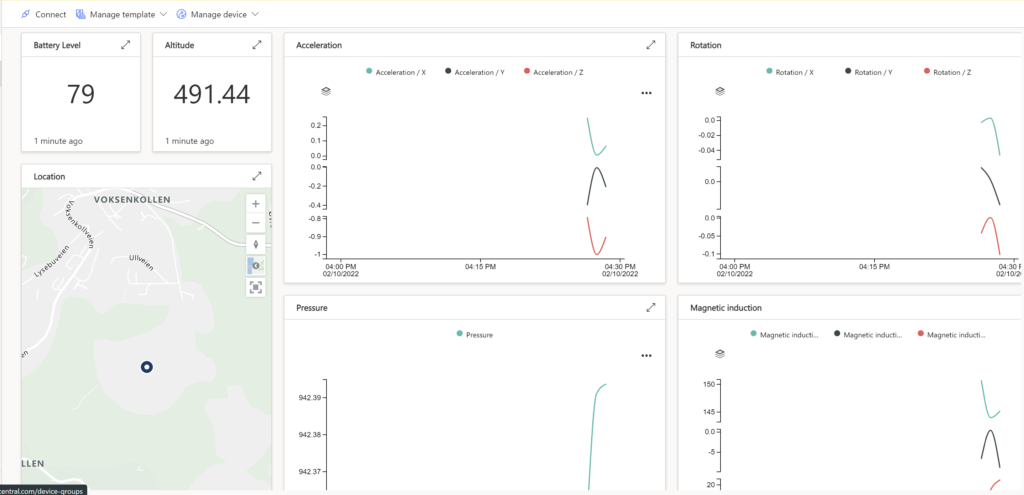 Smarttelefonen kan vi bruke som som å simulere hvordan skildpadder eller fisker beveger seg i området. Med denne løsningen kan vi koble flere smarttelefoner til IoT Central, slik at det blir mer realistisk.
IoT DevKit

Vi har også koblet opp en MXCHIP (IoT DevKit) til Iot Central til vise frem temperatur, humidity osv… som er viktige data for å skape et godt og behagelig miljø til dyrene: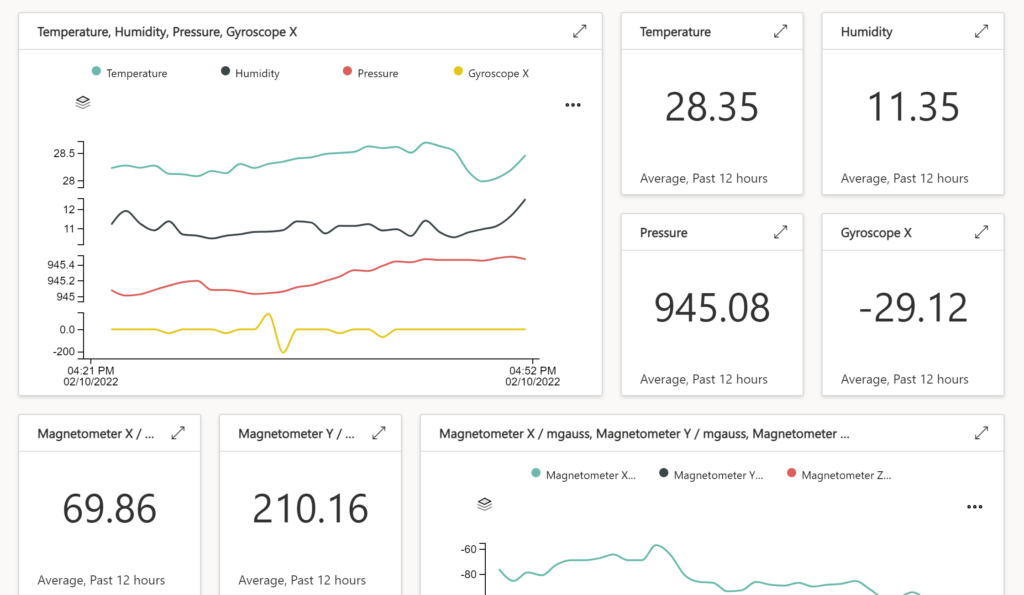 IoT Central/IoT Plug and Play er nytt og hipt så vi claimer Hipster badge. Dasboardet godt leselige grafer, så vi prøver oss på Dash It Out Badge. Vi claimer også Embedding numbuts grunnet IoT-løsningen.