This is a form that you can report an issue from anywhere. Its responsive, works on both desktop and mobile screens.
It could be hosted any way. It is a progressive web app build with react, node.js
Citizens can report the issue by specifing title, description, take a photo of what the see and tag a location to help the turtles resolving the issue faster.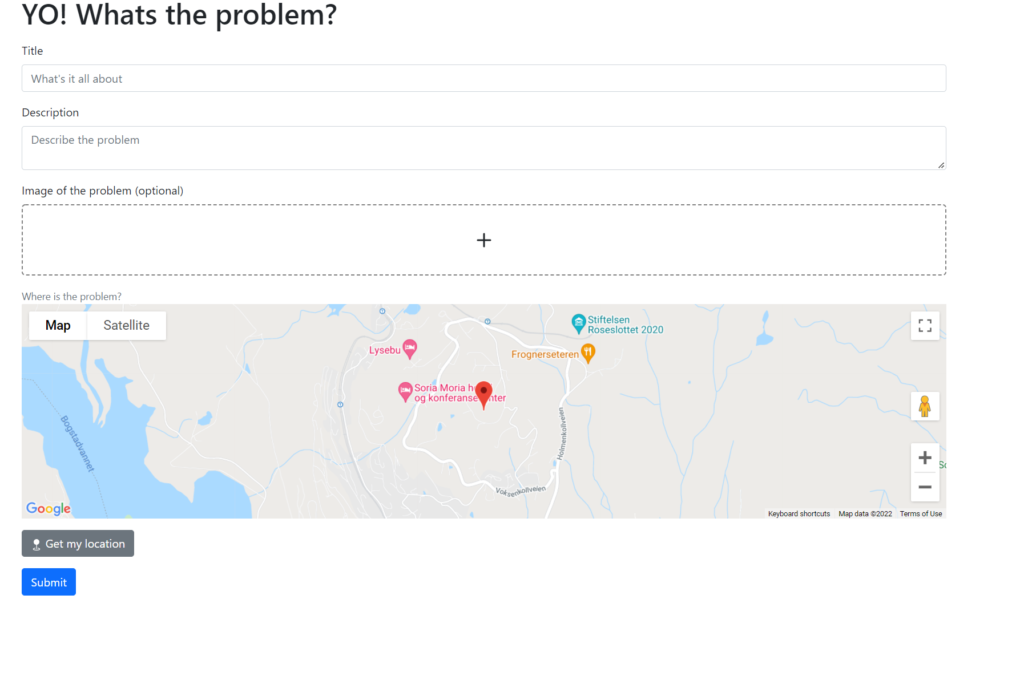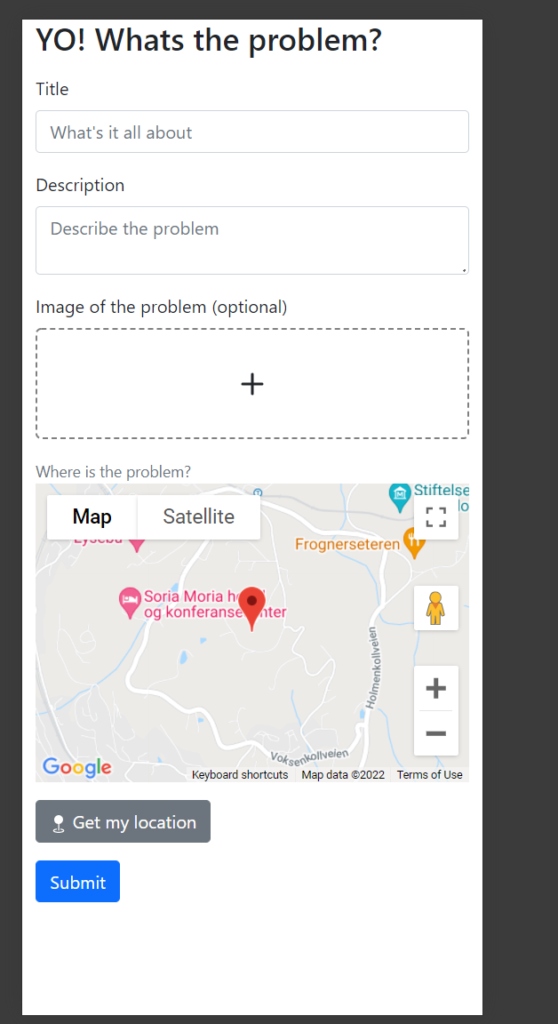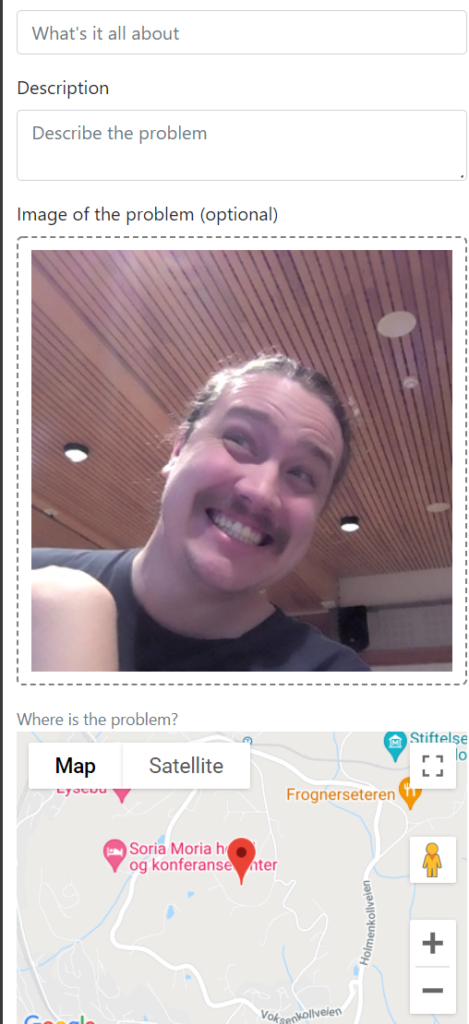 We gonna contnuie build this to add administration functionalities and gather new batched. Update will come 🙂