This is every pirate's best friend and a must have!! Loaded with awesome features this killer app should be installed on the mobile phone of all pirates in your organization.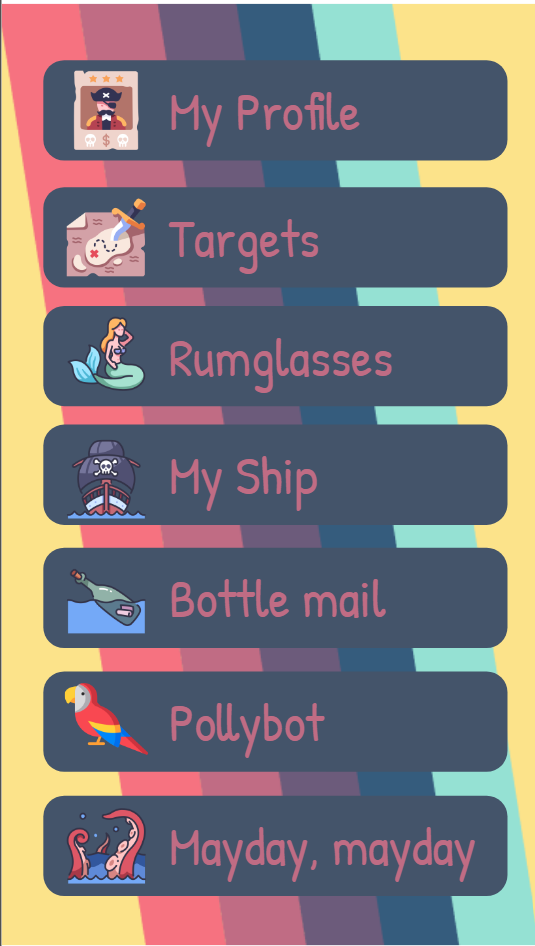 Targets
Get a quick overview of your targets. Once a ship has been become a target in Dynamics 365, you will be able to see it in your mission overview. This is perfect when you have a long day of plundering i front of you and need to know which ones to do next.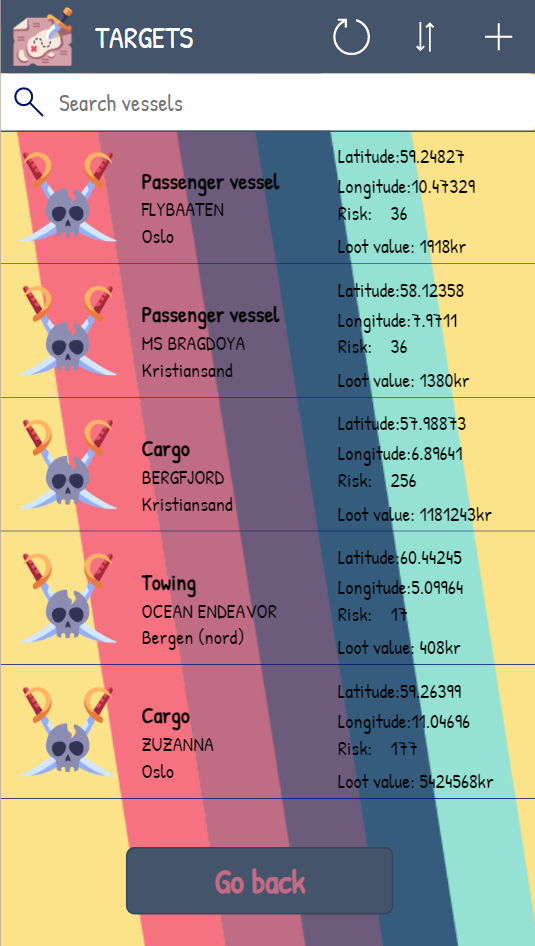 Rumglasses
Have you ever been too deep in the rum bottle and close to do something stupid with what you believed to be a mermaid out on the seven seas? Or maybe you actually did and are now in for a hard time facing your mates with humiliation and regret?
Not anymore! Rumglasses let you take a picture of your believe-to-be mermaid and tells you if you are right or not. By training an AI to recognize and distinguish manatees from mermaids you can now relax.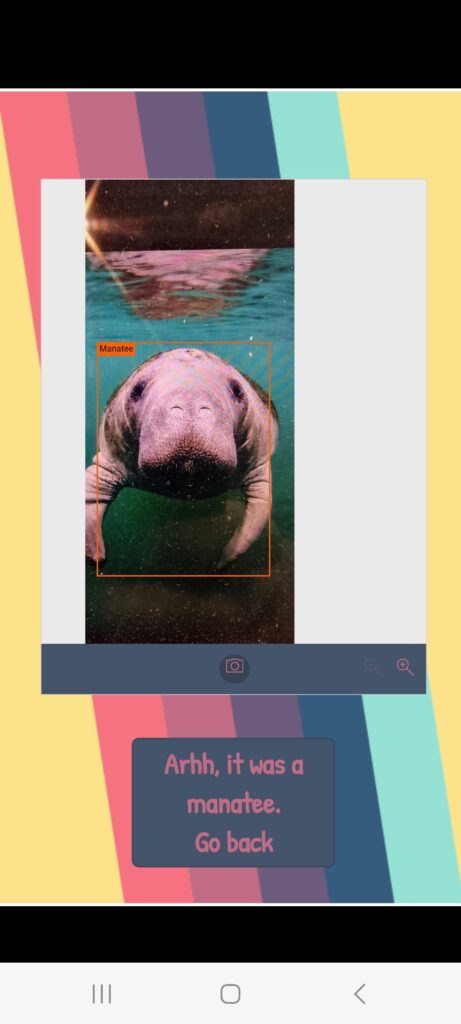 My Ship
A map showing your location when out on the seven seas. You will se both your ship on the map and all other ships in the area. This is how you know you are close to your target when out on a plunder. The best part is that military or law enforcement ships will occur on the map as well so you can wait until the right moment before attacking the target.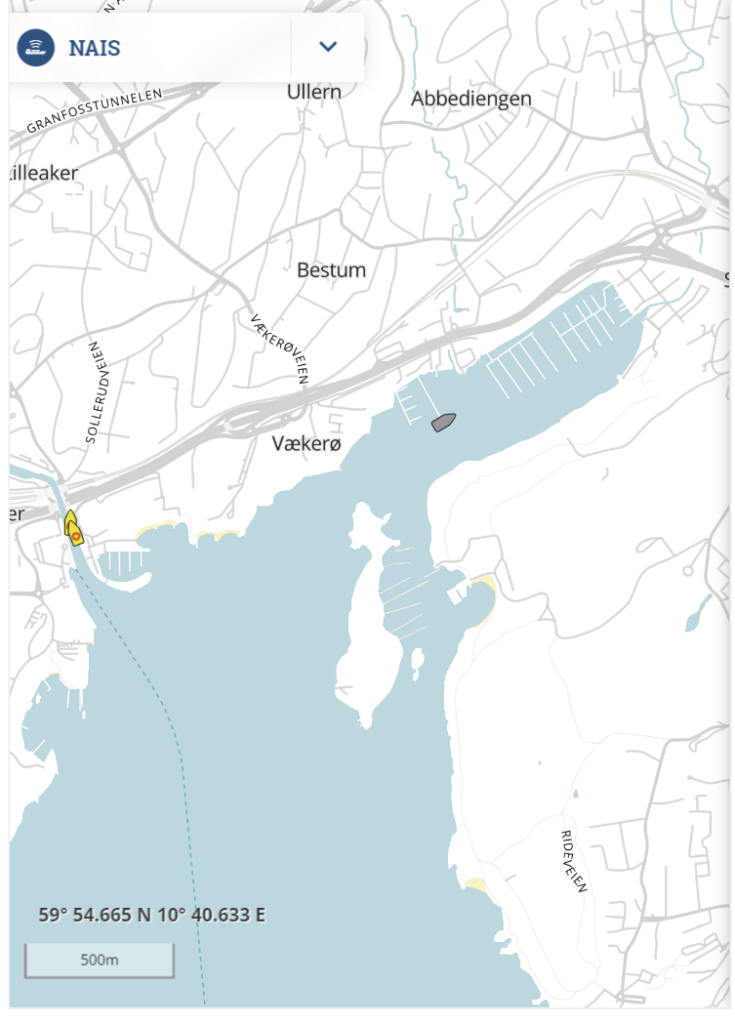 Bottle Mail
Communicate with your mates by using bottle mail – a feature for sending email when you are on the fly. It suggests recipients in you address book or you can write to a pirate outside your organization. This way, you don't have to switch to another app (email client) to send messages to your crew.
Pollybot
You are not a real pirate unless you have a parrot. Unfortunately (or luckily) there are laws about how to treat your animals today that did not exist in the old glory days. It might not be appropriate to bring it with you on a raid :/ This is where Pollybot comes to the rescue! Your own digital parrot who you can talk to, ask questions and keep you with company. As a real parrot, it sometimes answer your questions, but most of the time you will get an insult or just nonsense in return. But that doesn't matter! Where a real parrot will fly away to save itself, Pollybot will always stay close.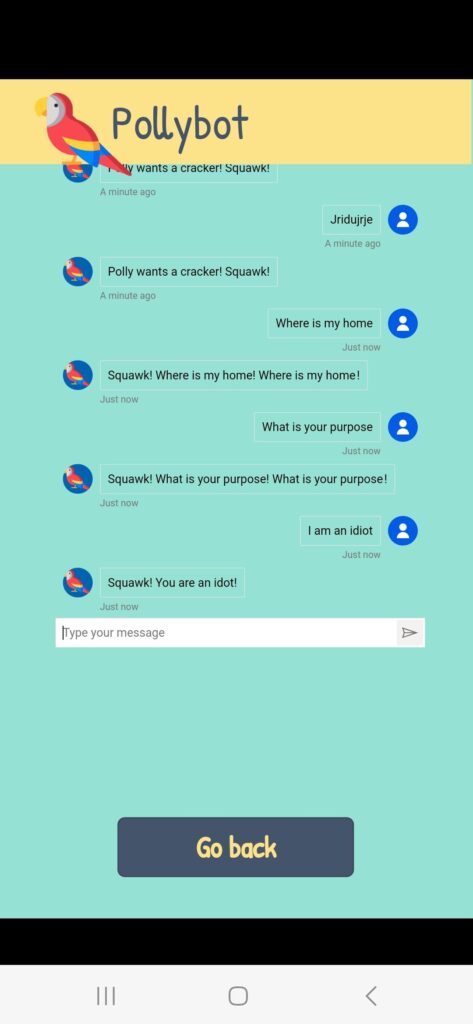 Mayday, Mayday
When Jack Sparrow was stranded on a desert island, he managed to escape by tying his back hair together and catch a couple of sea turtles who gave him a ride back home. As fun and comfortably that sounds, not all pirates are equipped with back hair that long. However, most of us got their phone in their pockets at all times!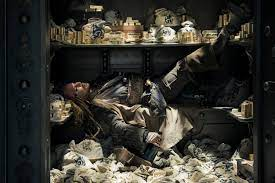 Whether you are stranded at a desert island, your ship is about to sink or you are stuck in a safe full of treasure, this feature will save you.
When using the mayday function your coordinates are then sent to a email address monitored by you crew so they can come and pick you up. If your mates prioritize your request is however another matter.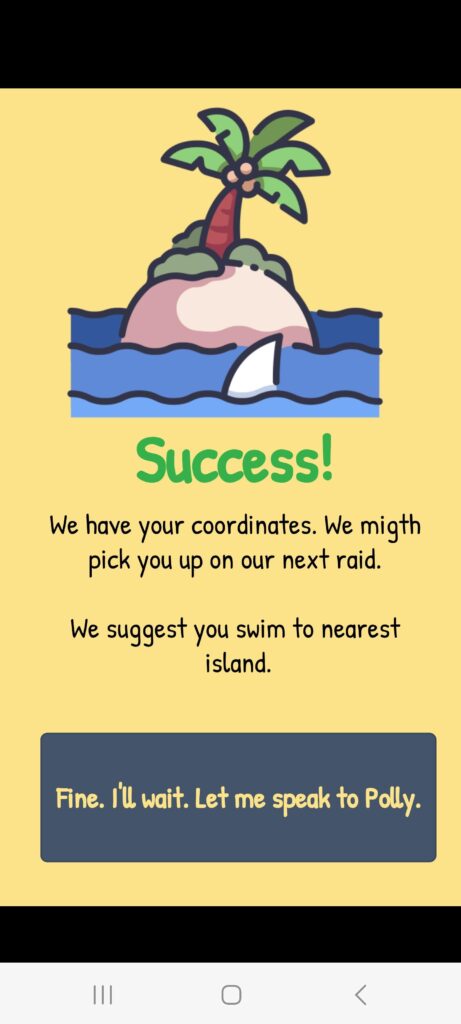 Because of the fancy design, the use of AI and the huge amount of useful features in this app, we hereby claim the Glossy pixels, Existential Risk and Feature Bombing badges. We also claim the Power user Love because the app is created in Power Platform 😀 #ProCodeNoCodeUnite