We are able to retrieve tracked the family's physical exercise with our great workout registration app, and with our Anna-bot, we are retrieving the users own perception of the currents day physical form.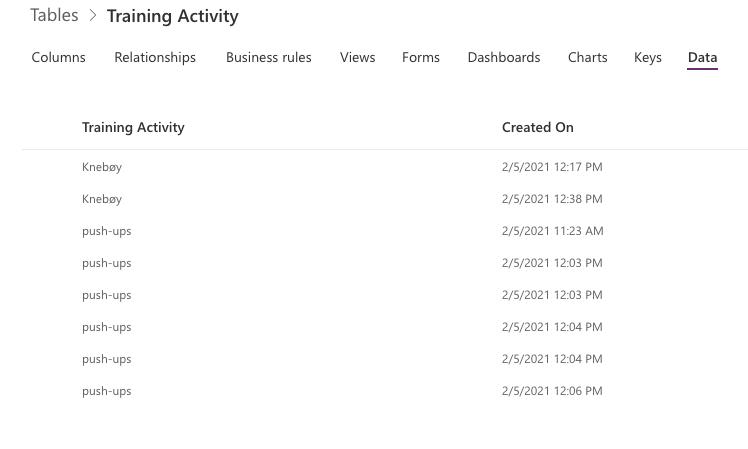 Physical activity data is tracked in Dataverse, while form data from the bot is stored in SharePoint. We have built a model gathering this information and are now working reports in PowerBI to illustrate how the perception of the daily physical form affects the ability in number of pushups a family member can do every day.
This post is related to Lego Power Bricks and we are aiming for the Dash It Out badge and this blogpost will be continued.