Middle-Age Mutable Ninja Tuples, a startup company out of Oslo, vows to make New York City a safer place for residents and visitors. Crime rate in the city is soaring, and while the Teenage Mutant Ninja Turtles are well-armed and capable, there simply are not enough of them.
Enter Middle-Age Mutable Ninja Tuples, a group of young-at-heart developers from Norway. They aim to assist the turtles as well as would-be vigilantes through a crime reporting and dispatch system. The solution, based on Dynamics 365 Field Service, will allow residents and visitors in The Big Apple to report crimes in progress. Incoming reports are fed into Field Service for analysis and turtle dispatch, while turtles in the field receive coordinates and details on their mobile devices in real time. Moving forward, the app will also support aspiring Ninjas, allowing them to respond to events around the city in a joint effort to protect its citizens.
The technical aspects of the solution are generally confidential, but Aleksander Lunøe Waage, super-senior lead developer of MaMNT, has let slip that .NET 6, .NET MAUI, gRPC, Azure and GitHub Actions will be central components in the development process and the final product.
The development of the solution will happen in multiple stages, where working functionality is released to the public at short intervals so that citizens will be able to start calling for and receiving assistance after a single day of development. Moving forward, MaMNT will add several new functions to the app that aim to not only respond to events, but also help citizens avoid trouble when moving around the city.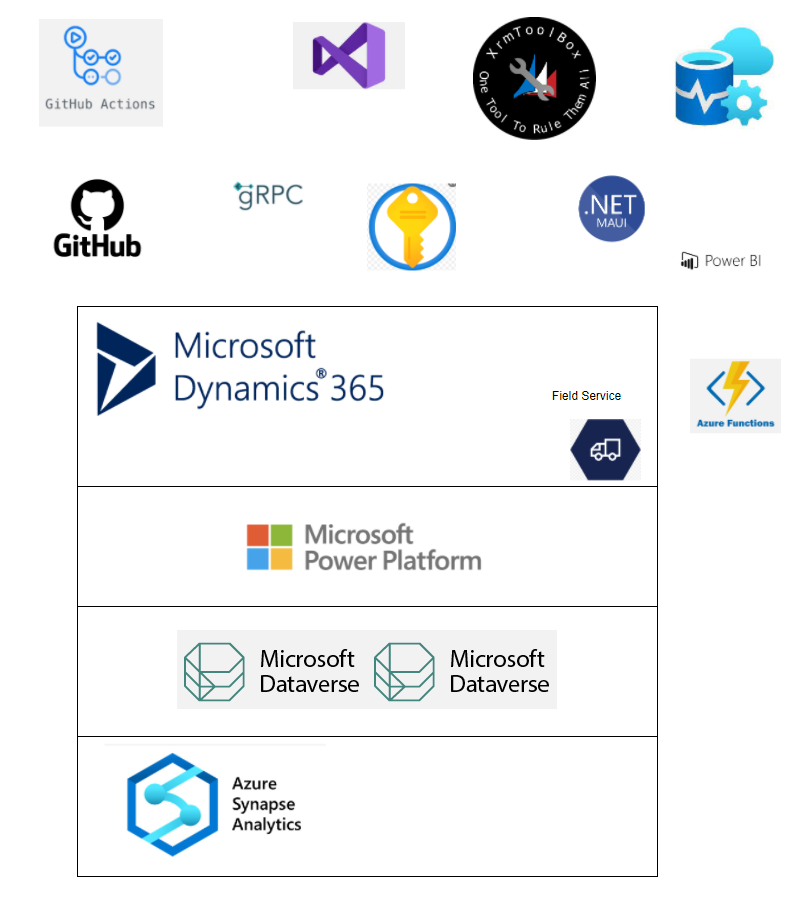 The solution will provide the following features, this list is subject to frequent change.
Dynamics 365 Customer Engagement with the Field Service add-on for HQ operation and dispatch
Field Service mobile-app for TMNT in the field
Custom app using .NET MAUI that allows reporting of crime, emergencies and other incidents
Integration between the custom app and Dynamics 365, using gRPC
Real-time map with overlays to show turtles and event heatmaps.