TMNT love to share and have setup a public github repository at https://github.com/EivindBerge/PIZZA-TIME-ACDC-202.
First order of business is to ensure security is handled by adding a security policy, enabling security advisories on code and artifacts committed as well as some code scanning in case Michelangelo has a brain fart and publish secret information or crappy code.
And 2022 is a good year to be in as scanning modules are free of charge for the turtles to re-use 🤩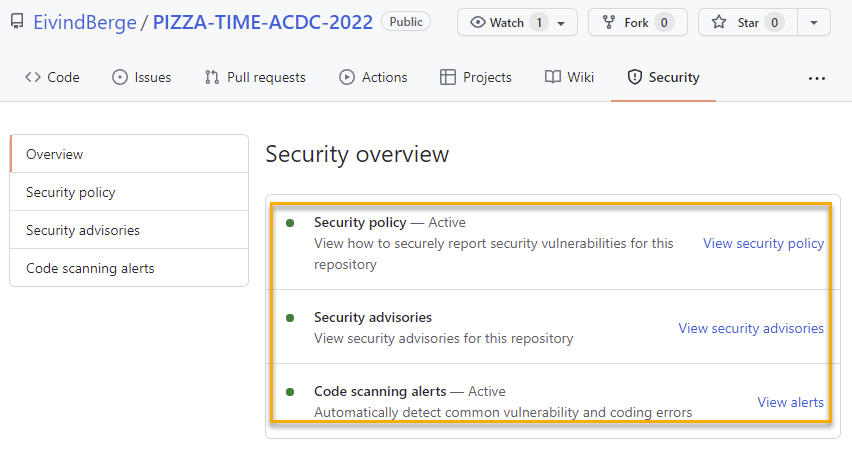 Looking good so far – and we'll keep monitoring!