Let's get started. Time is now 07:28 and we claim this badge: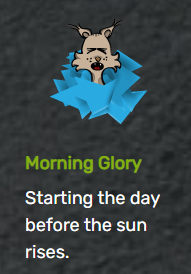 Teamleder has also been to the gym for a morning run and maybe the most important thing, got Tore to get the coffee machines up and running to.
Thanks Tore!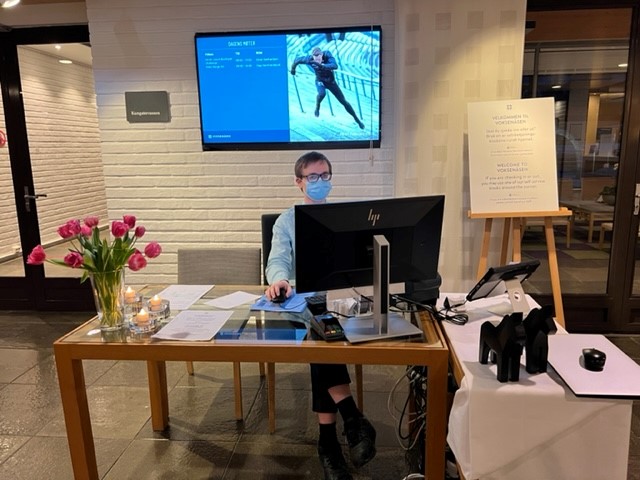 How many extra points do we get for getting Tore to fix the coffee? Can't find the badges for that, but then I guess you don't drink coffee?!?
Hope to see you soon, some of us are getting started: