During the last 24 hours, we have all learned to love the magic of Power Pages.
But with some custom CSS and a webpage instead of a modal window, we can change the dour and uninspiring look from the standard out of the box "I work in corporate accounting"-look. 
Change from a modal window:
To a nice, classical scorecard for all our important pirate skills, just like the ones we got from school back in the 80s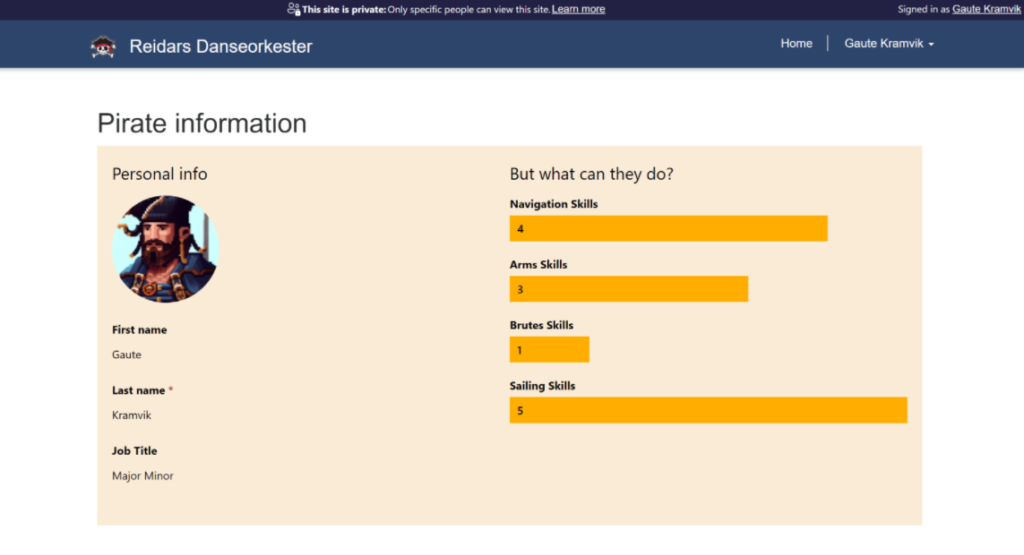 The dread pirate Gaute is good at sailing but sucks at fighting.
As for displaying the form values as columns, if it is stupid but it works…