Claiming Client Side Salsa and Stairway to heaven 
The harbour chief is leveraging M365 and Teams to get an overview and staff raids.
To do this we have made a spfx Teams app. This of course uses React as a frontend framework.
The app gets data from Dataverse and the harbour chief's personal digital loot files in an Azure Storage account. The SAS key for accessing the storage account is of course kept in a key vault for the harbour chief's eyes only.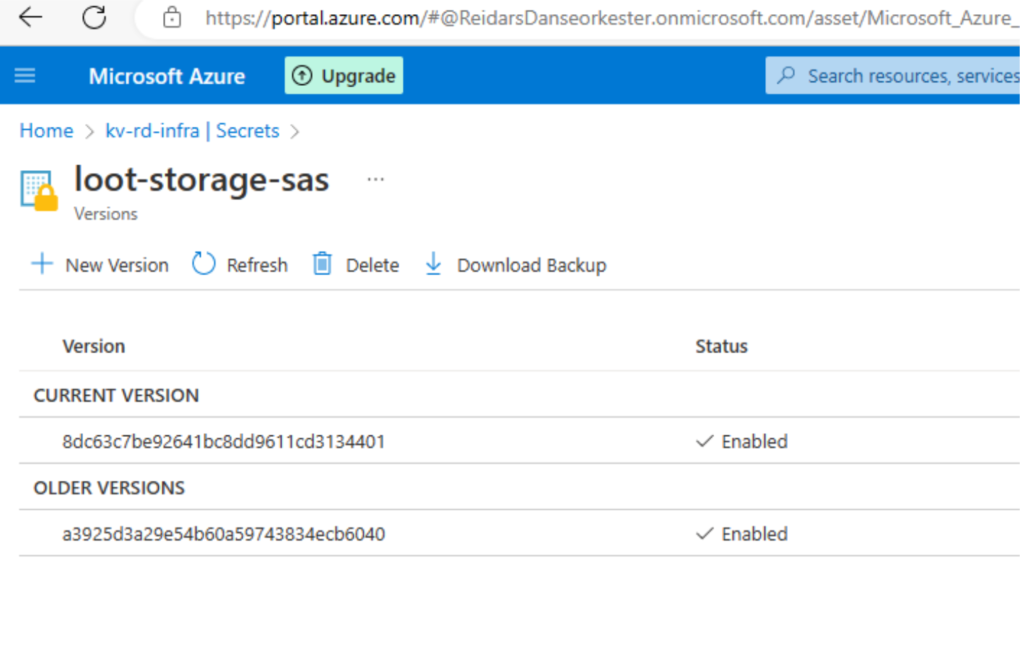 The SAS key is kept in key vault. 

The harbour chief has his own personal storage for his digital loot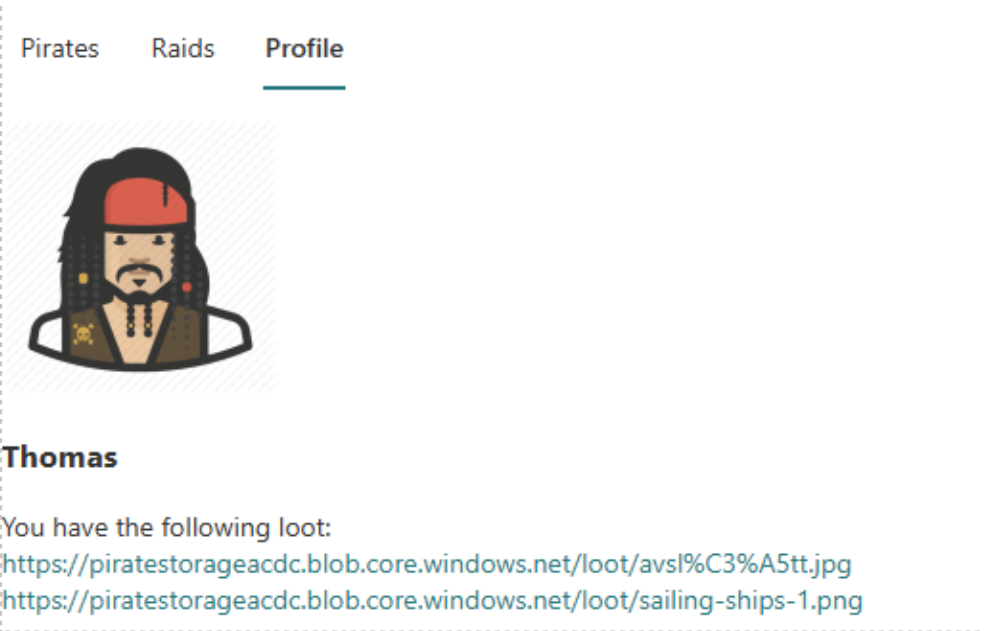 The digital loot can be accessed by the harbour chief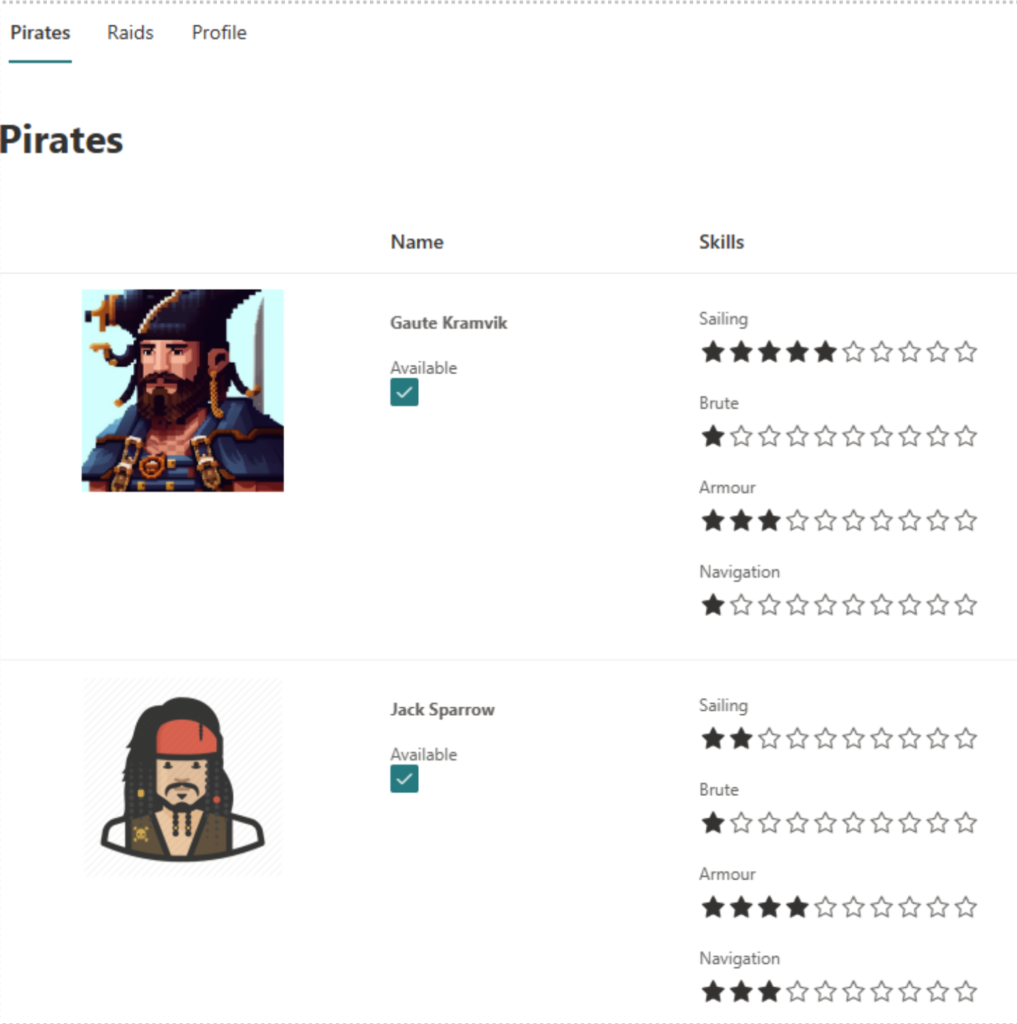 The harbour chief has an easy view of browsing pirates that are available for raids.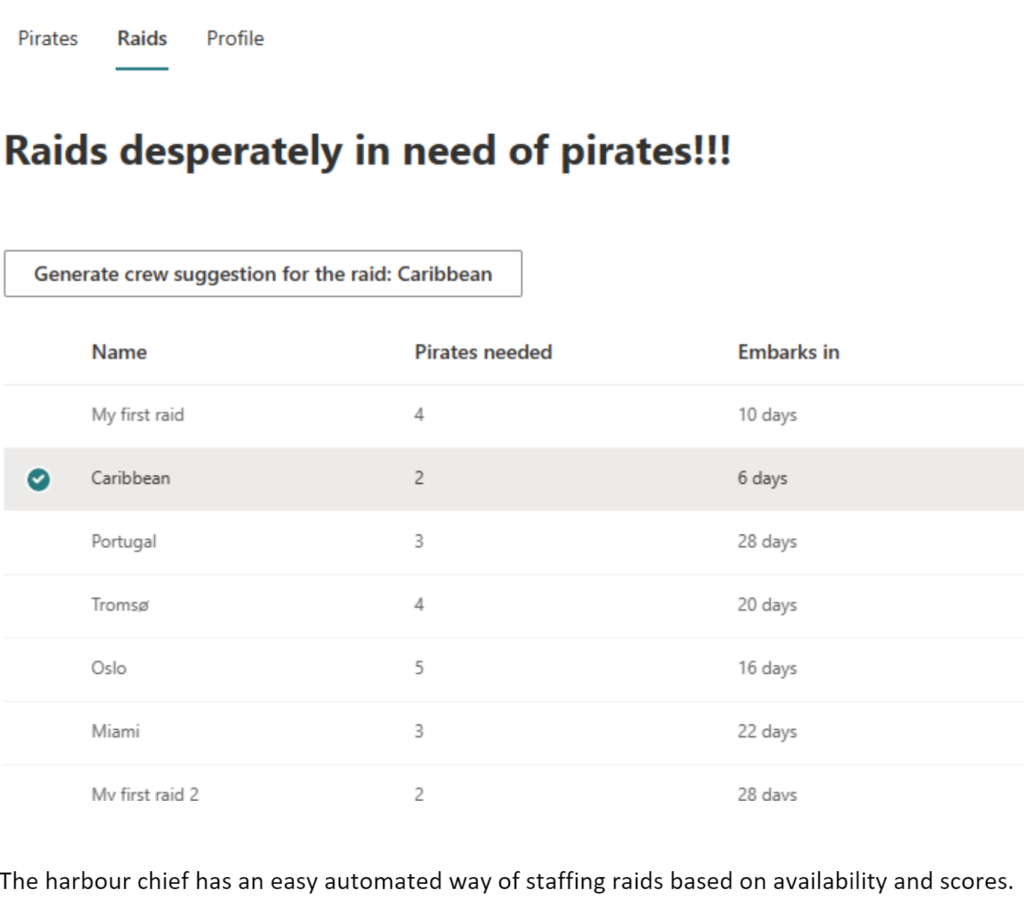 The harbour chief has an easily automated way of staffing raids based on availability and scores.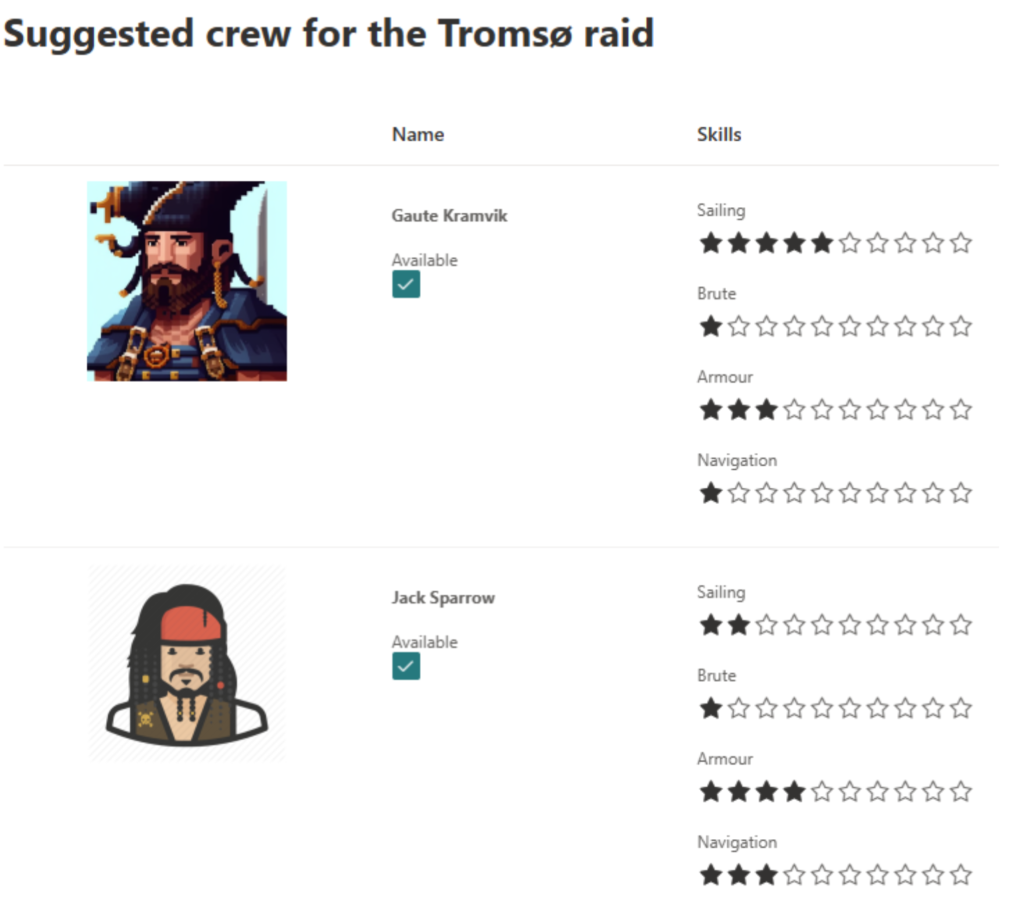 The app suggests the best-suited crew for the raid. 
Stairway to heaven API's
Dataverse
Keyvault
Storage Account Azure