You and your mates are standing, looking out over your stern you see a ship. This is when you spot an enemy ship! It looks totally out of control. Every hand on deck. And is that a volley ball!? Surely these pirates are more like jokerates… They are ripe for a plunder!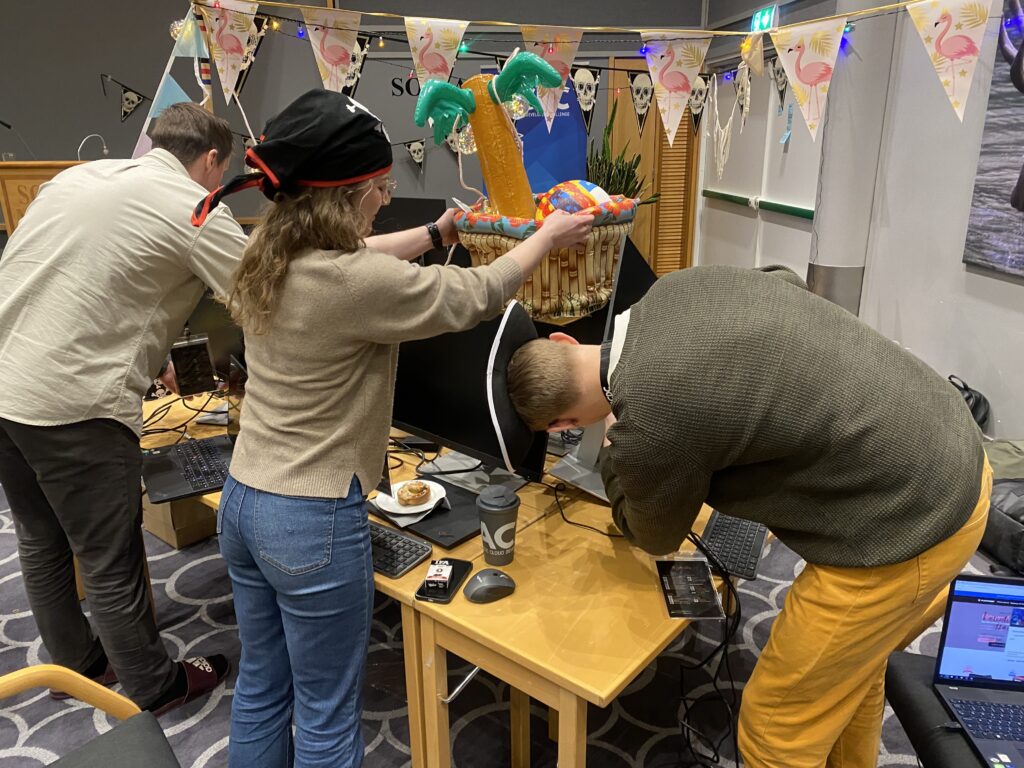 His smooth voice is a thunder cracking the sound of the seven seas
But then, you spot it. The stunning Captain Mats with his firm jaw, talking smooth orders. But even the smooth sound of his smooth voice is a thunder cracking the sound of the seven seas. These are no ordinary pirates. No ordinary buclkeneers. They are Swaggrates, the swaggiest of pirates. They are The Hack Sparrows!
Meet the crew
Hello ACDC! We are pleased to meet you all! We are one of the lucky teams to join from Innovation Norway this years. Meet the team: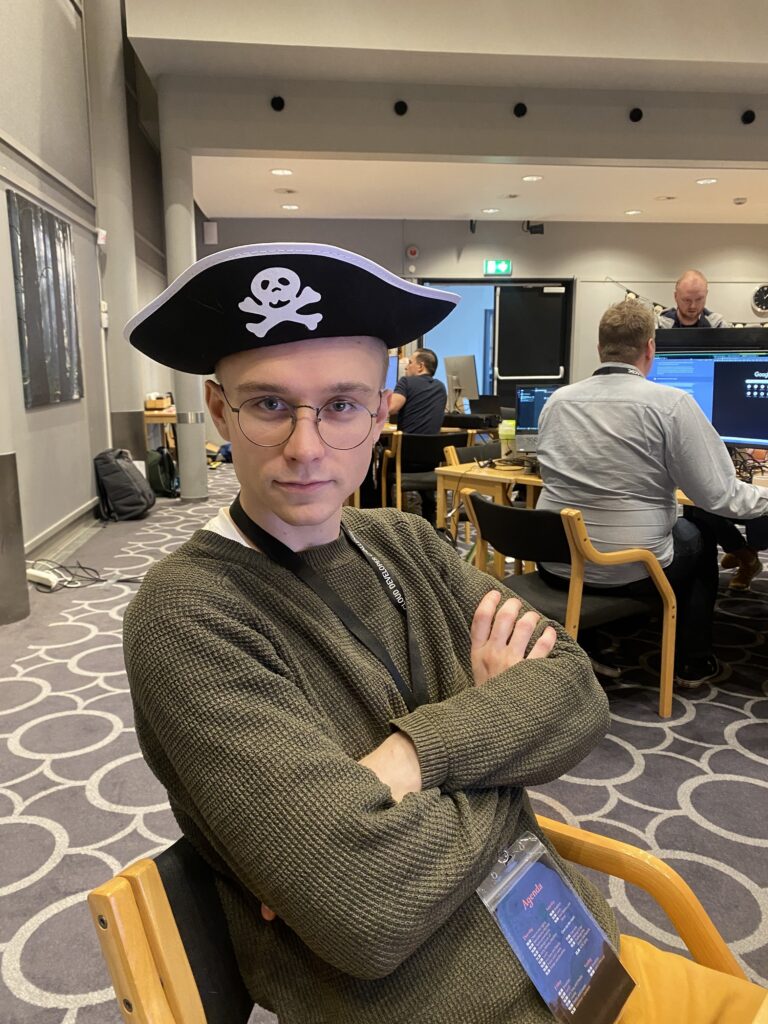 Mats, our captain with the chiseled Jaw and an expert in all things backend. He is a fan of the posterior for sure. When not creating the machines of eave that lurks in you server cabinet, he enjoys geting his sea legs moving on the dance floor. You will be surprised by the trick this man can achieve when given enough rum.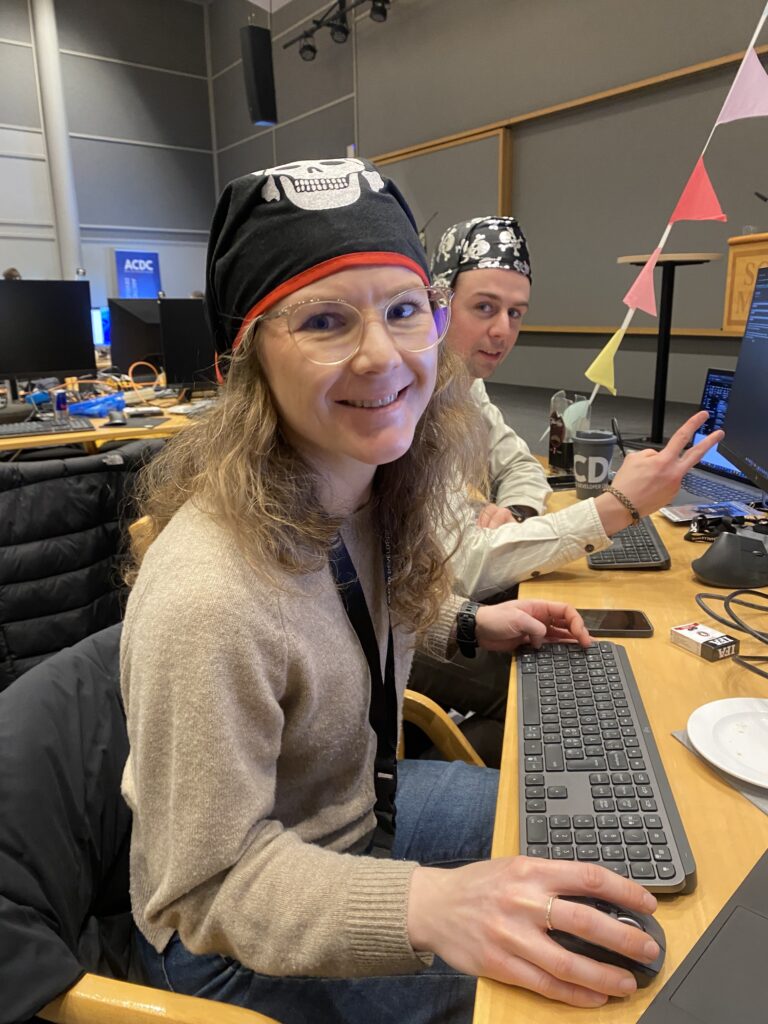 Solveig, our lady with a mind as sharp as daggers. Solveig does our AI and is the brain of the bunch. Also she is a 6b+ boulder and knows a thing or two about climbing masts and attaching from above with carefully planned accuracy. She also loves to bake and covers every room she enters with the pleacent cent of vanilla and cinnamon.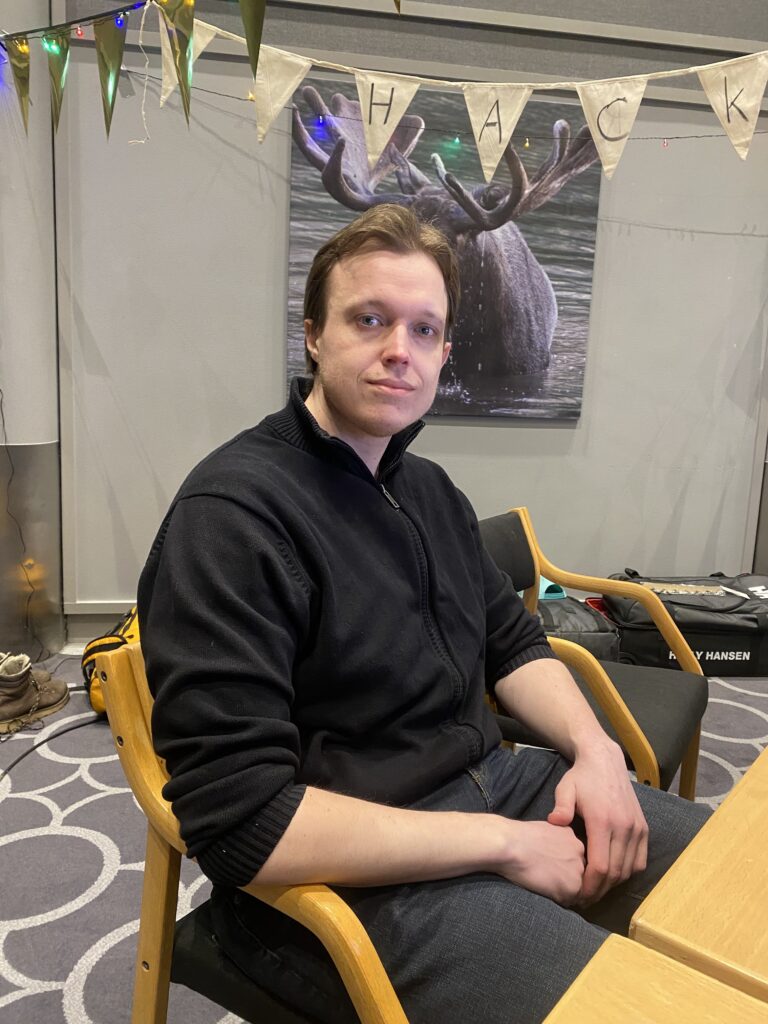 Henrik is our silent killer that works in the shadow realm of Office 365. He can create systems that furfill your life or trap you in perpetual torment. He also enjoy using his thunder legs to punt footballs through the horizon.
Tommy, our knower of every arm and resident full-stack. He knows how to choose the right weapon for the right attack, or counter attack. Other Pirates, look out! When not picking the right weapons for the seven seas hi spend his time among the turtles in perfect harmony, diving off the coast and snorkeling when on vacation.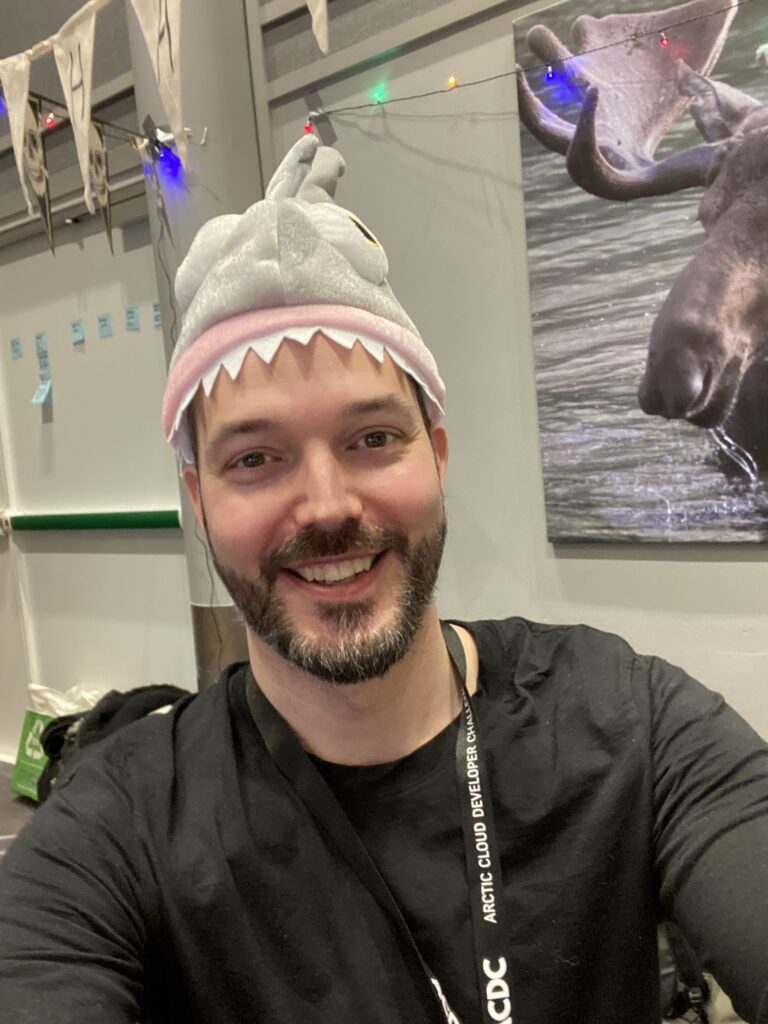 Sebastian, our esthetical eye in the sky and swagger of cloth is responsible for making things pretty. But unknown to many, he deploys deadly tactics such as UX, design psychology and intuitive design to fool you into his traps, stealing all your coin! When not making things pretty he likes to snowboard down mountains, preferably those at edges any of the seven seas.
We are looking forward to work with you all in this tiny ocean that is Sorsalen-konferansesal at Soria Moria! Yarrrr!