Pirate 365 Enhance
We startet by setting up an Azure Synapse workspace and a Data Lake Storage Gen2. Then we gave ourself the required access roles which is "Owner" and "Storage Blob Data Contributor". After this was done, we started making the Synapse Link from Power Apps and picked the tables that we needed for our solution. We created a new SQL database and created views with the tables that we imported through Synapse Link. We chose to use Azure Synapse Analytics because we wanted to have near real-time data which is detecting whenever new data comes in. Our next step was to connect Power BI with "Azure Synapse Analytics SQL" using Direct Query. We started working on the report when all the data was imported and the relationship between the tables was working properly.

Any people who want to be recruited to a pirate organization must go through our recruitment process. It starts by being recruited by a parrot which is used by face recognition, and it is going to put a pirate head on your head automatically. After this, everyone will have the chance of trying out our ship simulator called "Pirate 365 Enhance". Your performance will be recorded, and the data will be sent to our Power BI record which uses direct query in order to get real-time data.
We will have multiple reports, "Pirate 365 Enhance", "Pirate 365 Enhance Evaluation" and "Parrot Obervation AI".
The data from our participants will firstly be used to create a leaderboard in order to see who perform the best. We display the number of games played, total score, participants and how many levels have been completed. Our next page is "Pirate 365 Enhance Evaluation" (which is not created yet) will be used by the people in HR who are going to evaluate each participant by their performance. The total score will have a huge part in which ship you will be recruited to, and which role you will get. If your score is too low, then you must walk the plank!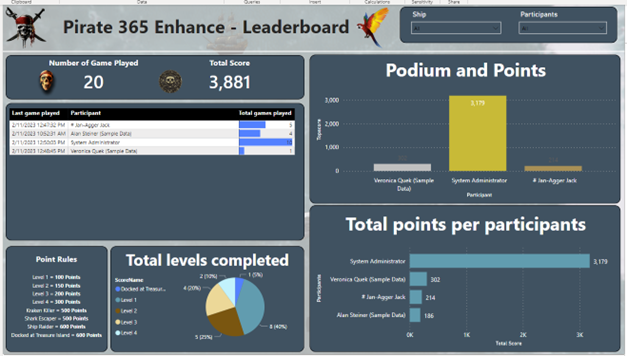 The next site "Pirate 365 Evaluation" have an embedded canvas app from Power Apps. Here you will see how many points each participant from the ship simulator got and the canvas app will suggest which role suits the participants the best based on a points-criteria, but you don't have to pick the suggested role. The person evaluating this process can choose which ship the participant has to go to.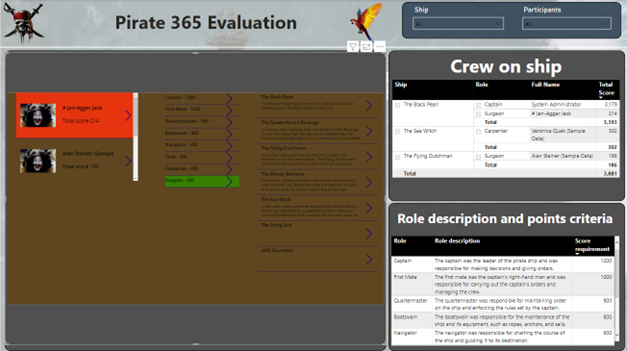 In this case. We gave "Jan-Agger Jack" a role as a "Surgeon" in "The Black Pearl". This next step is to either onboard or offboard this participant.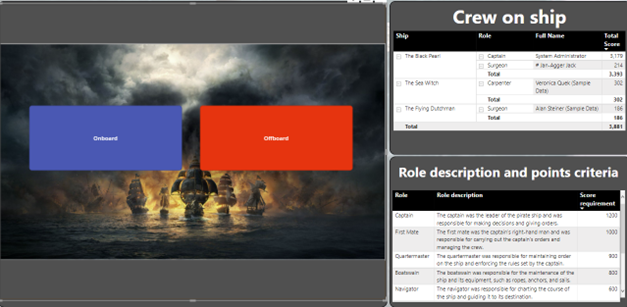 Then a video will be shown where the captain of the ship will either welcome you to the ship or to walk the plank based on the option that you pick.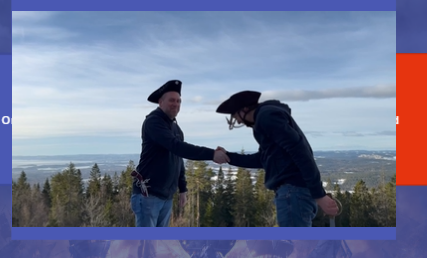 The reports are embedded in the recruitment Teams channel so HR easily can follow up